COLUMN
Would you like to replace your gas stove with an IH cooking heater for safety?
◇ Would you like to replace your gas stove with an IH cooking heater for safety? ◇
When renovating their homes, an increasing number of households are switching from built-in gas stoves to IH cooking heaters.
In particular, families with small children and the elderly often choose IH cooking heaters for safety reasons.
We will introduce the advantages and disadvantages compared to gas stoves, and how to care for them.
table of contents
1"Advantages and disadvantages" of IH cooking heaters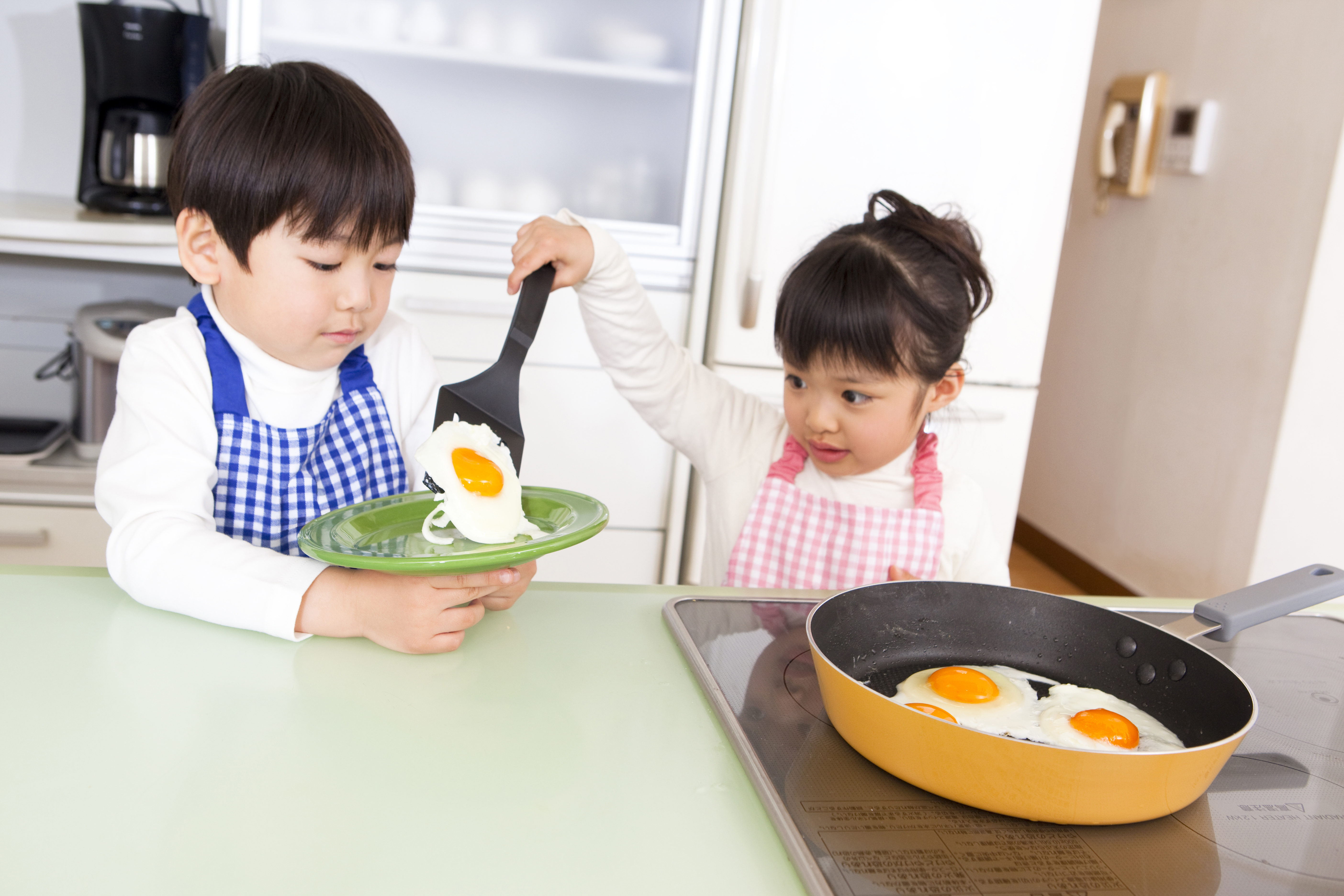 An IH cooking heater is an electromagnetic cooker, which is a cooking device that heats using electricity instead of using fire.
Gas stoves burn fire, which pollutes the air, but IH cooking heaters use electric heating, so they do not pollute the indoor air, making them safe and gaining popularity.
Advantages of IH cooking heater
Since no flame is used, there is a low risk of igniting clothing or the kitchen area.
It doesn't have a trivet like a gas stove, so it can be wiped clean quickly.
Compared to gas stoves, oil is less likely to splash, so there is less dirt on the ventilation fan.
Since no fire is used during the summer, there is no heat build-up and cooking in the kitchen is painless.
Disadvantages of IH cooking heater
The pots that can be used are limited (heat-resistant glass and aluminum pots and frying pans cannot be used)
If you remove the pot from the main unit, it won't heat up, so it's better to make fried rice by shaking the pot on a gas stove.
Because it generates electromagnetic waves, it may affect pacemakers, etc.
If you touch the hot top plate without realizing it after use, you may get burned.
I am concerned about the electricity bill, but if I replace the gas stove with an IH cooking heater that is used in two places at the same time,
The electricity bill for a family of four for standard cooking every day is estimated to be just under 900 yen per month. It accounts for 6% of the total household electricity bill.
Impressions from those who have exchanged it
"My utility bills are about the same as when I was using a gas stove, or a little lower."
"I rarely use the IH cooking heater at full power, so it doesn't use much electricity."
There are many voices saying.
Especially if you live in an area that uses propane gas, gas fees are high, so you may want to switch to an IH cooking heater that runs on electricity.
Household utility bills are often lower.
For installing an IH cooking heater, ask a contractor for an estimate.
Replacing an IH cooking heater with an IH cooking heater is relatively cheap, but
Replacing a gas stove requires electrical work, which will increase the cost.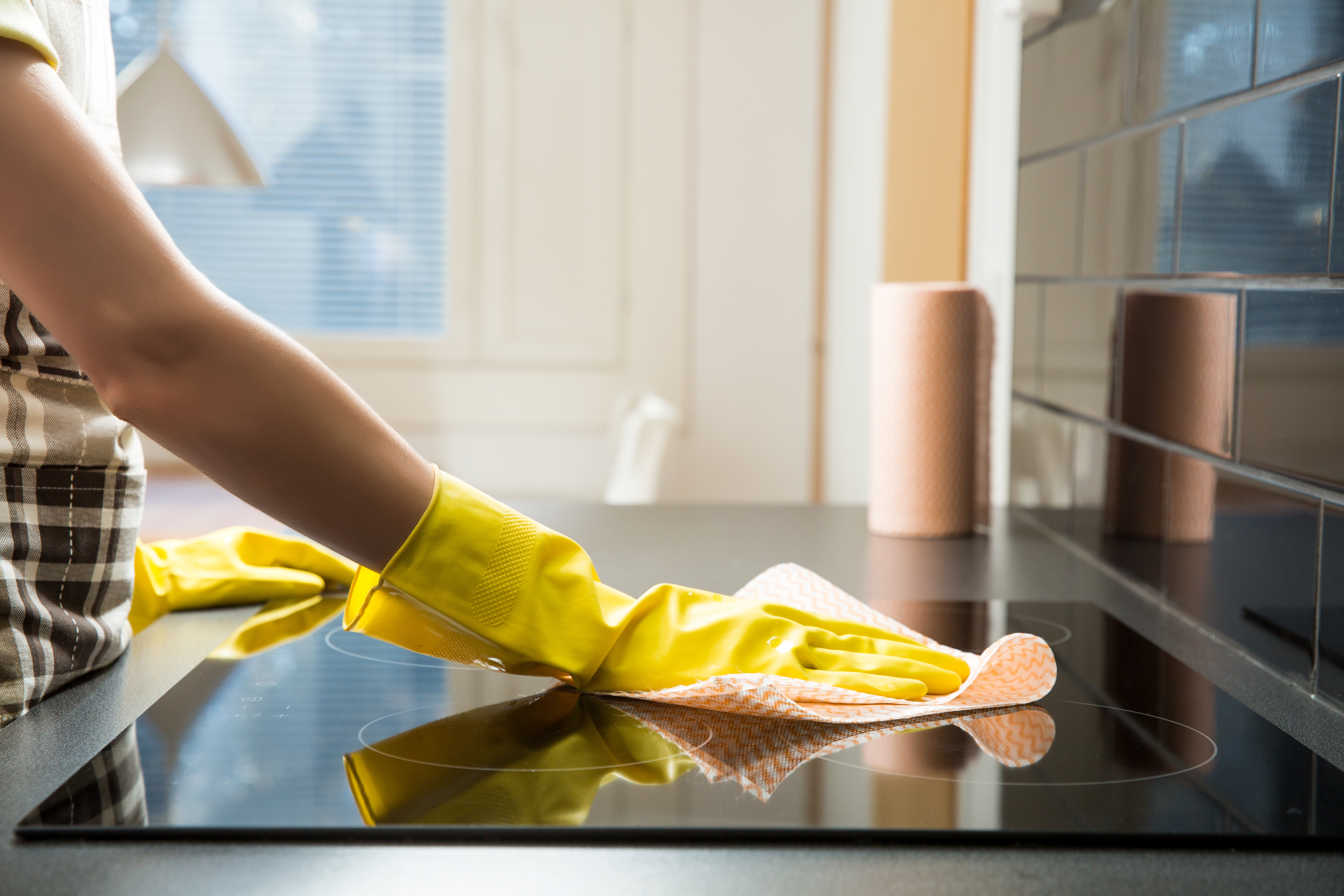 IH cooking heaters can be used cleanly for a long time with simple daily maintenance.
It's easy to forget, but if you use a dirty pot bottom, it will stain the top plate of your IH cooking heater, so be sure to clean the bottom of the pot as well.
[Easy daily care]
Wipe it with a tightly wrung out cloth
It is best to wipe off oil stains with a cloth dampened with a neutral detergent.
If moisture remains on the top plate, errors may occur during use, so it is best to finish the top plate with a dry cloth.
[Stains that have become difficult to remove after being left unattended]
Apply cream cleanser to a ball of plastic wrap and rub it off. Detergent is more effective than dish towels!
If it still doesn't come off, use IH cleaning products sold at home centers to remove the scorch.
[Things that should not be used to clean the top plate]
Strongly acidic or alkaline detergents or vinegar
Metal scrubbers, sharp knives, screwdrivers, etc.
In order to use the IH cooking heater cleanly and for a long time, daily maintenance is the most important thing.
You can easily clean it before it gets dirty. Unlike gas stoves, you only need to quickly wipe the top plate.

3 I'm curious! "Life span" of IH cooking heater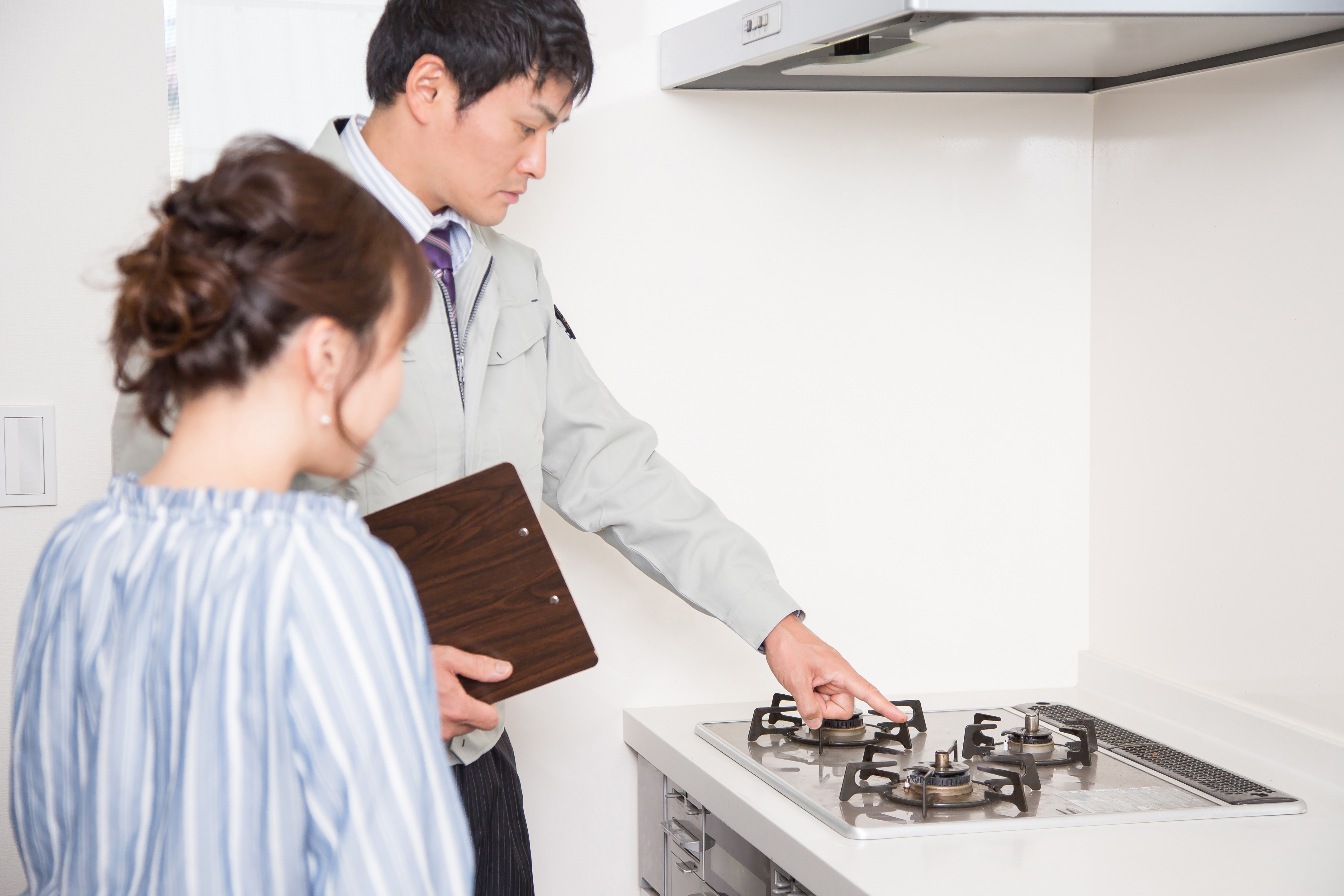 The lifespan of an IH cooking heater is said to be approximately 10 to 15 years.
The reason is the same as with other equipment such as water heaters, but manufacturers only keep parts for products that are no longer in production for about 10 years, so if the product breaks down after that, the manufacturer doesn't have the parts and can't fix it. Since it doesn't exist, I have no choice but to replace it with a new one.
However, IH cooking heaters actually have a slightly longer lifespan than gas stoves.
This is because oil stains on gas stoves tend to get scorched by the flames, which often causes sensor failure.
Rather than replacing your equipment after it breaks, if you notice even the slightest malfunction, have it checked by a repair company before it breaks down permanently.
We cannot repair or replace the item on the same day it breaks. Maintenance is necessary for safe use.

リフォーム・リノベーションをお考えのお客さまは株式会社イエスリフォームまでご相談くださいませ。
相談お見積りには費用はかかりません。
また、リフォーム・リノベーションのセカンドオピニオンもおこなっています。お気軽にご相談ください。
東京都中央区のリフォーム、リノベーションならイエスリフォームにお任せください!
株式会社イエスリフォーム
103-0005 
東京都中央区日本橋久松町13-1