COLUMN
Bathroom shower faucet replacement renovation guide
◇ Bathroom shower faucet replacement renovation guide ◇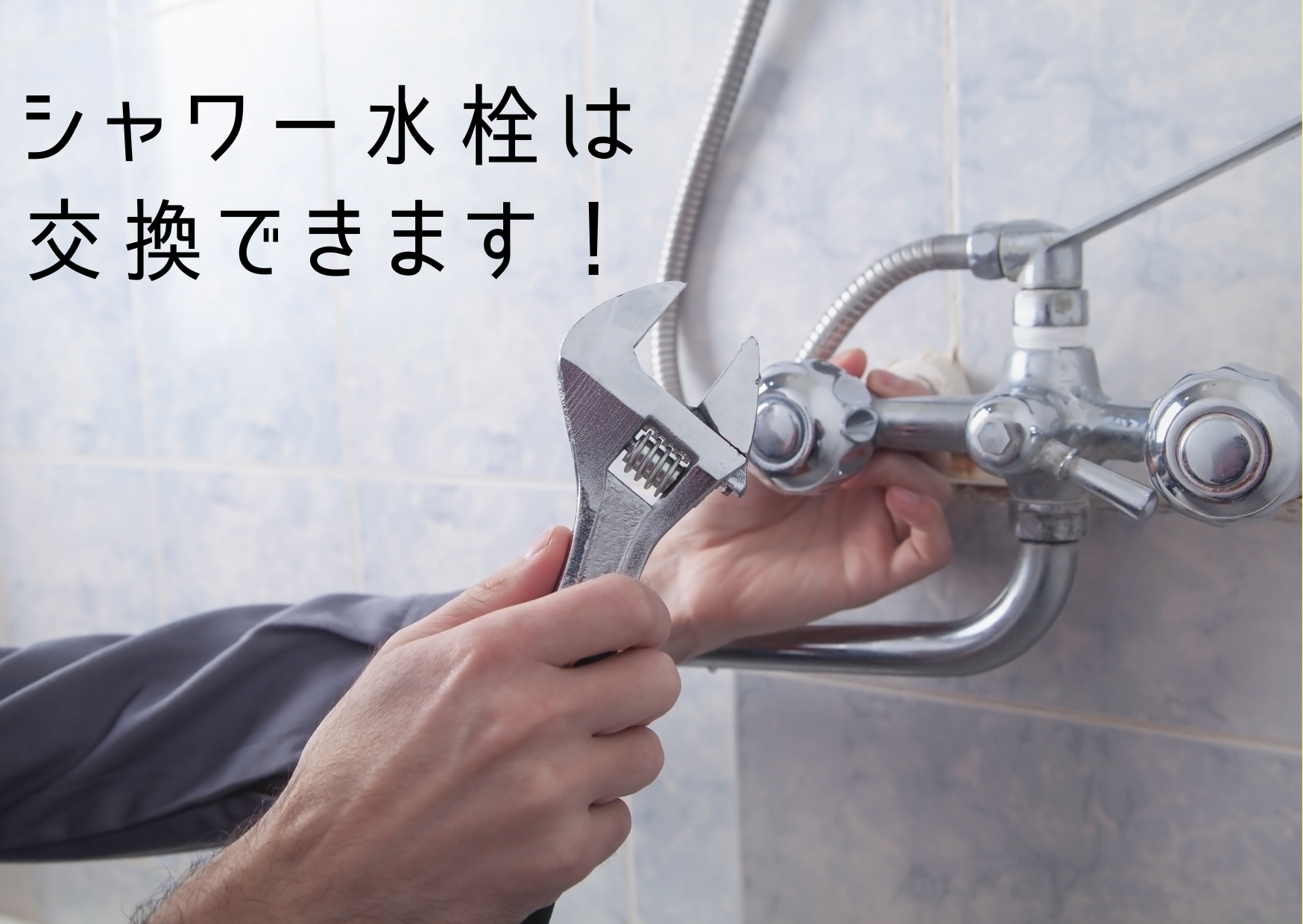 Bathroom faucets are important equipment that we use on a daily basis, but problems with function and appearance can occur due to deterioration or malfunction over time.
In this article, we will introduce in detail about bathroom faucet replacement and renovation.
It is full of useful information such as the reasons and benefits of replacing faucets, how to choose a faucet and precautions, and specific replacement procedures and work points.
Replacing old faucets with new faucets is an important point in creating a comfortable and beautiful bathroom space.
Please refer to this guide and get the bathroom of your dreams.
table of contents
1 Reasons and benefits of replacing faucets
Risk of water leaks and malfunctions due to aging and breakdown of old faucets
Bathroom faucets may leak or malfunction due to long-term use or deterioration over time.
Older faucets have deteriorated gaskets and seals, making them more likely to leak.
The handle or lever may become stiff, or you may not be able to control the water flow properly.
These problems not only prevent a pleasant bathing experience, but if water leaks progress, they can also cause serious problems such as wall and floor damage and mold growth.
Benefits of replacing faucets, such as the water-saving effect of new faucets and improved usability
Replacing faucets has a variety of benefits, including water savings and improved usability.
Many new faucets are equipped with water-saving features, which can reduce water usage.
This allows you to save on water charges and contribute to the environment.
The new faucet is easier to use and is smoother and more comfortable to operate. You can easily change the shower head and adjust the water flow to create a comfortable bathing experience according to your preferences.
Another benefit is that new faucets are more durable and can last for a long time, reducing the frequency of maintenance and repairs.
The reasons and benefits of replacing your faucets will not only improve the comfort and functionality of your bathroom, but will also lead to long-term cost savings and environmental benefits.


Types and characteristics of faucets such as single handle type and double handle type
There are many different types of faucets, but the most common types are single handle type and double handle type.
The single handle type is easy to use as you can adjust the temperature and water volume with one handle.
On the other hand, the double handle type uses separate handles to adjust cold and hot water, and the temperature is not stable.
This type was often used in old apartment buildings and public corporations.
How to choose a faucet that suits your functionality, design, and budget
When choosing a faucet, it is important to choose the appropriate faucet according to its functionality, design, and budget.
In terms of functionality, consider water-saving features, the type of shower head, and one that can be turned off at hand.
It is also important to choose a faucet design that matches the design and style of your bathroom.
By choosing a faucet in a price range that fits your budget, you can make a cost-effective renovation.
Points to note when replacing faucets, including how to install and check compatibility
When replacing faucets, you need to be careful about installation methods and checking compatibility.
Faucet installation methods may vary depending on each manufacturer and model.
Installation may require specialized knowledge and appropriate tools, so if you are not confident in your DIY experience or skills, we recommend hiring a professional plumber.
Also check the compatibility of your faucets.
It is important to confirm that the size and shape of the piping and connections match, and to ensure a smooth replacement process.
By knowing how to choose a faucet and what to keep in mind, you can choose the faucet that suits you and proceed with the replacement process smoothly.
Incorrect installation or incompatibility may cause water leakage or malfunction, so we recommend leaving it to a professional.


3  Leave faucet replacement to the professionals!
Replacing a faucet is a task that requires specialized knowledge and proper technique.
For those who are not used to DIY or are not confident in their work, there are risks in terms of safety and accuracy.
Therefore, we recommend leaving faucet replacement work to a professional plumber.
The benefits of hiring a professional to replace your faucet include:
expertise and experience
Professional plumbers have expertise and extensive experience in replacing faucets.
Know the exact work procedure and use the appropriate tools and materials to complete the job.
High-quality workmanship: You can expect high-quality workmanship when your faucet is replaced by professionals.
Accurate installation and plumbing checks can minimize the risk of water leaks and breakdowns.
Save time and effort
Replacing a faucet requires detailed work, so if you do it yourself, it will take time and effort.
By hiring a professional, the work can be done efficiently and quickly, reducing your burden.
Warranty and after-sales service
Faucet replacement by professional plumbers usually comes with a warranty and after-sales service.
In the unlikely event that a problem or issue arises, we will respond quickly and appropriately.
Replacing a faucet is an important task that affects the convenience and safety of your bathroom.
There are many benefits to replacing your old faucet, whether it's aging or malfunctioning or upgrading the design or functionality.
It is important to know how to choose a faucet, what to keep in mind, and to check the proper installation and piping.
Replacing faucets requires specialized knowledge and skills, so in order to ensure safety and quality, we recommend hiring a professional plumbing contractor.
Replace your faucet with peace of mind by taking advantage of our professional technology, warranty, and after-sales service.


リフォーム・リノベーションをお考えのお客さまは株式会社イエスリフォームまでご相談くださいませ。
相談お見積りには費用はかかりません。
また、リフォーム・リノベーションのセカンドオピニオンもおこなっています。お気軽にご相談ください。
東京都中央区のリフォーム、リノベーションならイエスリフォームにお任せください!
株式会社イエスリフォーム
103-0005 
東京都中央区日本橋久松町13-1